For You From The Word
You will know the truth, and the truth will set you free. (John 8:32)
For You To Think About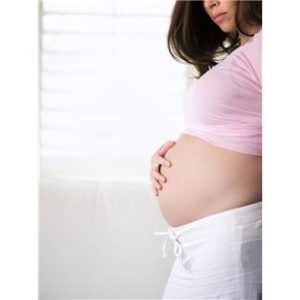 Renee looked at the pregnancy test result in disbelief. Then she sank to her knees. But her prayers seemed futile. She'd been raised in the church. She believed God had sent Christ for her. But she had disobeyed His word. Now what?
While Renee was a woman of faith, her thinking about God was skewed. She needed to know the truth: God did not want to punish her, but longed to love her through her situation.
Renee is not alone. According to the Guttmacher Institute, 73% of women who choose to terminate pregnancy have a religious affiliation.
How can the Renees of the world experience that overpowering love? That's where God's people come in. God sends ordinary people – people like you – to love women like Renee. To accept them without condition. To walk with them. And to explain the truth from the Word – that she is loved deeply by God and He will see her through.
Bottom line: overwhelming numbers of women who face an unplanned pregnancy have a faith connection, but they don't understand the whole truth about God's love. You do. If you don't tell them, who will?
For You To Pray
Loving Father,
Let those who face an unplanned pregnancy know the truth: You love them with an amazing love. Bring people into their lives to communicate that truth. Begin with me.
In Jesus' name, Amen.
---
More about Walking One-on-One with a Pregnant Woman
Walk With a Pregnant Woman for Just 6 Days
Need a Friend Cards Help Reach Pregnant Women
"My Friend Gave Me Courage to Carry My Baby to Term"