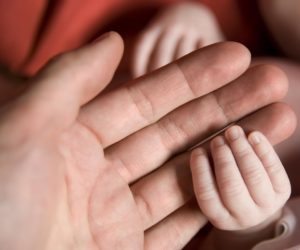 Since 1974, people of faith across the globe have celebrated the Sanctity of Human Life Sunday (SOHL) on the third Sunday in January.
The observance is purposefully scheduled to fall around the anniversary of Roe v. Wade, the 1973 U.S. Supreme Court decision legalizing abortion.
As you prepare to celebrate with those in your faith community, you can affirm life in a practical and powerful ways.
Tell your church about Birthmothers' life-affirming, adoption-informing ministry to any woman who faces an unplanned pregnancy.
Invite a pregnant woman to be matched one-on-one with a Birthmothers Friend who will walk with her and provide personal support, no matter what her circumstances.
Give to support Birthmothers' ministry to pregnant women.
For You To Pray
Loving Father,
Show me how to observe the sanctity of human life and affirm life to women and men who face an unplanned pregnancy.
In Jesus' name, Amen.
---
More About the Sanctity of Human Life Sunday
What Is the "Sanctity of Life"?
5 Practical Ways to Promote the Sanctity of Life
What Happened on January 22, 1973?