For You From The Word
I am sending you to them to open their eyes and turn them from darkness to light. (Acts 26:17-18)
For You To Think About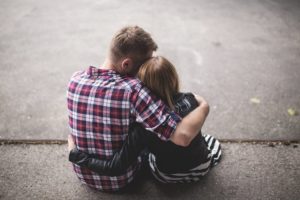 Every year, 1,512,000 American pregnancies end in abortion.
Yes, that's one-and-a-half million.
At the same time, an estimated 10,000,000 American couples would attempt to adopt a child domestically if they felt they had a realistic opportunity to do so.
Yes, that's ten million.
The math isn't hard. That's nearly seven times as many adoptive families for every child lost to abortion.
Women need to know there's another way and another choice. You can help tell them.
For You To Pray
Merciful Father,
Help me present the adoption option to women who face an unplanned pregnancy.  Give me words and compassion to touch hearts.
In Jesus' name, Amen.
---
More About Adoption
Letter to a Pregnant Woman: Why Not Choose Adoption Instead of Abortion?
Surprising Facts About Adoption
How to Support Women Who May Choose Adoption