For You From The Word
The Son gives life.  (John 5:21)
For You To Think About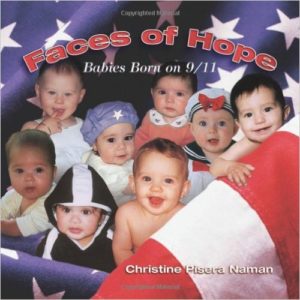 On September 11, 2001, 2,974 Americans were killed in the terrorist attacks on the United States. Yet that same day, an estimated 10,000 American babies were born. They are a reminder of the hope that God gives in the life of every baby.
Christine Pisera Naman's son, Trevor, was one of the new lives that came into the world on that infamous day.
"It was an easy day to give up and say, 'Good Lord, what are we doing?'" says the Monroeville, PA mother, recalling grief and guilt mingling with her joy. "But then you look at your baby and you see a good reason to go on."
The national tragedy and personal experience led Christine to compile a book, Faces of Hope, that profiles 50 children born on 9/11/2001 – one from every state in the union.
"The children born on that day had a very special purpose," says Christine. They " provided hope and goodness to a world on a day when it needed it most."
For You To Pray
Gracious Father,
The children born on 9/11 remind us that You give life and hope through each new baby.  Thank You for that precious truth.
In Jesus' name, Amen.
---
More Stories of Hope
Hope Is Born in Rape Aftermath
Memorial: Let's Take Care So That We Don't Forget