For You From the Word
This is my prayer: that your love may abound more and more. (Philippians 1:9)
For You To Think About
A true story from Focus on the Family magazine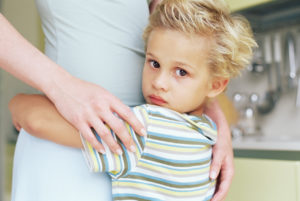 Aaron Knotts was old enough to understand that he is adopted.  His parents had carefully explained how he'd come to be a part of their family.
Aaron's birth mother had specially selected the Knotts to raise him.  His foster family cried the day he went home with the Knotts family.  And now, he had parents and a brother who loved him deeply.
So when asked what adoption meant to him, Aaron simply said, "Adoption means I have three families and lots and lots of people who love me!"
For You To Pray
Heavenly Father,
Thank you for the blessing of an adoptive family's love.
In Jesus' name, Amen.
---
More About the Adoption Option
Raise Awareness During National Adoption Month
How to Be Ready to Share about Adoption
7 Simple Ways to Raise Adoption Awareness