Adoption resources
Adopting.org — unbiased resources, information, and discussion forums for potential adoptive famlies, adoptees, birth parents and adoption professionals.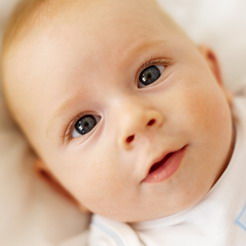 Adoption.com — the Internet's biggest adoption site, providing information, resources, current events, and links for birth parents and adoptive families.
Adoption World — a free monthly e-zine that focuses on adoption-related topics, while offering useful tips, information, and inspiration.
The Barker Foundation — a nonprofit, comprehensive adoption agency providing pregnancy information, adoption services, and related family services for clients and birth parents.  The Barker Foundation is licensed in Maryland, Virginia, and the District of Columbia and supplies complete and caring adoption services before, during, and after the adoption takes place.
Christian Alliance for Orphans — coordinates resources and efforts to expand orphan ministry in the Christian community.
Families for Private Adoption — a nonprofit adoption support and education group that advocates and encourages private (non-agency) adoption.  FPA supplies legal and parenting resources, and sponsors adoption-related support groups in the Washington, DC metropolitan area.
Kingdom Kids Adoption Ministries — a nonprofit, Christian ministry that encourages families to consider adoption, educates believers about adoption issues, and equips families to finance adoption through fundraising grants.
Laura Christianson — a ministry that provides counseling, mentoring, and resources for those touched by adoption.
National Council for Adoption – works to promote the well-being of children, birth parents, and adoptive families by advocating for the option of adoption.  NCFA's programs advance infant adoption awareness, birth mother protection, reduction of adoption obstacles, training and education for adoption agency officers, and effective advocacy.  NCFA's website contains state-by-state adoption law information.
Shaohannah's Hope — engages the church to care for orphans and helps Christian families reduce the financial barrier to adoption.
World Orphans — committed to rescuing millions of orphaned and abandoned children through church-based orphan prevention, rescue, care, and transition programs in the least-reached areas of the world.