A Birthmothers Church Team is an intentional, organized group of congregation members that minister to women and families who face an unplanned pregnancy. This flow chart explains how we work.
Church Teams: what they do
Teams meet together regularly to have devotions, pray for birth moms and families in their care and support one another in their Friend relationships
Teams mobilize their congregations to meet birth moms' and families' needs
Teams keep shared information confidential
Why Build Church Teams?
Birthmothers Church Teams help identify, train and support congregation members with a heart for hurting women and families, thereby equipping your church to minister compassion and grace to more women and children
Birthmothers Church Teams bridges generations and financial status – all members of your faith community can participate – thereby uniting your congregation with a sense of purpose of truly making a difference for local families
The Birthmothers Church Team model is ready-made and easily reproducible in any size congregation
Birthmothers Church Team Model
Birthmothers team members and volunteers are the heart of our ministry.  They are living stones, not bricks — placed for service by God.  Each has a heart for prayer, and recognizes that God uses intercessory prayer combined with action to accomplish His work in this ministry.
To function properly and grow, each team needs certain key people: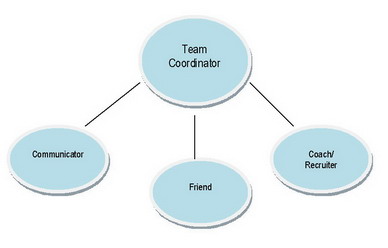 Coordinator: builds a sense of community within a team; assists Friends Program Director with pairing birth moms to Friends within her church team; supports Friends through direct supervision and spiritual encouragement; organizes monthly team meetings to maintain open lines of communication within the team.  Recognizes that every team has an ebb and flow of volunteers, and works to keep personnel staffing in balance.  The coordinator watches for and works to resolve any possible conflicts.  Each coordinator should serve up to 12 Friends with larger teams having additional coordinators as needed.  Coordinators serve under Birthmothers staff.
Communicator: keeps Birthmothers in front of the local congregation.  Uses church bulletins, bulletin boards, picture postcards, business cards, online materials, and other handout tools to communicate with the church and team members. Regularly presents Birthmothers to church staff and board as an opportunity for community outreach.  Makes sure photos are taken at appropriate events.  Communicates appreciation to Birthmothers supporters within the church. Serves under the Team Coordinator.
Coach/Recruiter*: brings energy & unity to the team. Plans lunches, teas and social events to encourage and support current Friends and recruit new Friends.  Connects with Friends monthly.  Attends as many in-service Friends trainings as possible. Serves under the Team Coordinator.
Friend: ministers directly to a birth mom to provide emotional and spiritual support, companionship and access to community resources.  Each Friend is part of a larger team of 8-12 Friends.  Teams of Friends can be formed between churches if there are not enough volunteers at one church. Likewise, larger churches may have several teams.  Serves under the Team Coordinator.
Commitment: Leadership roles require a higher level of commitment. Birthmothers is dedicated to providing you with the support, help, and encouragement that you need.  We ask that you would commit to serving in your leadership role for a minimum of 1 year, and that you seek another to fill your role before you complete your time of service.
Church Teams: 5 Keys To Getting Started
It takes just one person in your congregation to capture a vision to help hurting women and families.  Birthmothers will come alongside you to help you get started building a ministry to them through a Church Team.  Here are Five Keys you'll need to get started.
Key #1: Pray.  Ask God for direction and guidance as you begin this ministry.
Key #2: Raise awareness in your congregation about the significance of ministry to women who face an unplanned pregnancy. Distribute literature.  Have a Birthmothers staff member speak to groups in your church.
Key #3: Identify members for your Church Team.  Schedule an informational meeting about Birthmothers.
Key #4: Launch your Church Team.  Conduct your initial Church Team meeting.  Invite team members to take on roles.  Begin ministry.
Key #5: Grow your Church Team.  Meet regularly for fellowship and prayer.  Train volunteer Friends.  Serve birth moms, birth families, single parents, adoptees and adoptive families.  Give updates to your congregation about your Team's ministry.  Invite other congregation members to join your Team.
Birthmothers' Church Team Ministry Vision
Build 50 strong Church Teams in the D.C. metro area