For You From The Word
Do not fear, for I am with you; do not be dismayed, for I am your God.
I will strengthen you and help you; I will uphold you with my righteous right hand.
(Isaiah 41:10)
For You To Think About
Day 1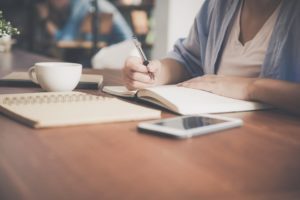 My hands are shaking. I just took the pregnancy test and it was positive. I'm so scared. I don't know what I'm going to do. I've never felt so alone in my life.
Day 3
I told the guy I've been dating. He told me to do whatever I want – that he didn't want to be responsible for making a decision. Then he hung up on me.
Day 8
What if they find out at work?
Day 14
Should I go to the doctor? Or a clinic? I just moved here 2 months ago. I don't know my way around and there's no one I can ask.
Day 19
I found a number in the phone book and called and was connected with a really nice lady named Anne. We met at Starbucks. She gave me a list of pregnancy centers and said she'd go with me.
Day 24
I saw the baby on an ultrasound. Anne was with me. I don't have to go through this alone. It's going to be OK.
For You To Pray
Loving Father,
Help pregnant women who need a Friend reach out and get support. Let them know they don't have to be alone.
In Jesus' name, Amen.
---
Loneliness During an Unplanned Pregnancy
A Friend Shares the Burden of Loneliness During Unplanned Pregnancy
"I Was Lonely, But My Friend Gave Me Courage to Carry My Baby"
Loneliness Puts Pregnant Women More at Risk