For You From The Word
The whole crowd of disciples began joyfully to praise God in loud voices for all the miracles they had seen …
But the chief priests, the teachers of the law and the leaders among the people were trying to kill him.
(Luke 19:37, 47)
For You To Think About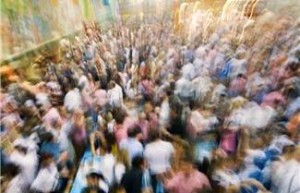 When Jesus entered Jerusalem on Palm Sunday there was a great celebration. But also present were people in the faith community who did not like Jesus one bit.
These Jewish leaders were angry and threatened by Him. Jesus influenced people to make a choice outside the norm. He challenged people to live out their faith, rather than simply follow a set of "religious rules" – the leaders' prescribed way of doing things. In fact, while crowds cheered for Jesus, these leaders plotted a way to get rid of Him.
Today, when those who face an unplanned pregnancy are considering life, they too live outside the norm.
There are some who would like to silence their voices and the voices of their children, either in rejecting them, endorsing "choice," or by simply ignoring the debate. Yet others stand with these struggling parents-to-be, actively encourage them, and cheer them on to make a choice for life. Jesus doesn't judge them. He honors the wrestling they undergo to make the right choice.
Both sides were present on Palm Sunday. Both sides are present today. On which side are you?
For You To Pray
Lord of mercy,
Move Your people to not only stand for life but also stand with those who face an unplanned pregnancy. Touch hearts to live out this conviction with action.
In Jesus' name, Amen.
---
More Prayers for Life
Save Now! God Honors the Prayers of Children
How Jesus Honored Women Who Praised Him
---