For You From The Word
When the righteous increase, the people rejoice. (Proverbs 29:2, ESV)
For You To Think About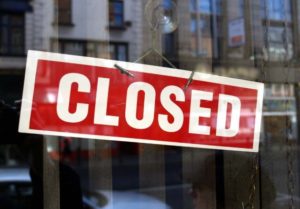 The numbers of new abortion clinics skyrocketed in the wake of the 1973 Supreme Court decision Roe v. Wade (which declared a woman's right to choose constitutional) – and peaked in the late 1980s. At that point, more than 700 large-volume clinics and hundreds of smaller ones provided the procedure.
Ironically, today pro-life activists are using the same judicial process that allowed this upsurge in numbers of clinics to legislate the abortion industry out of business. A wave of new regulations, passed since the 2010 midterm elections, makes it too expensive or logistically impossible for many of these facilities to stay open. For instance, a recently-passed Texas law states that abortion clinics must convert to surgical centers (pricing many out of existence). In Arizona, nurse practitioners can no longer perform abortions (drastically reducing the number of providers).
In the last few years alone about 10% of large-volume clinic doors have closed as a result of new legislation.
Placing pro-life lawmakers in state seats has proven to be one of the most effective means in reducing access to abortion services, logging a stronger impact than civil disobedience and blockades.
Elections can help win the pro-life battle.
For You To Pray
Father of life,
Continue to place leaders who stand for life in position at all levels of our government. Strengthen them and allow them to act righteously for the cause of life.
In Jesus' name, Amen.