"I'm always thrilled when any church member finds a connection between God's call on their life, their gifts, talents and passion, and their personal experience," said Matt Gregory, pastor of Soul Purpose Church (SPC) in Bealeton, VA, a church plant launched in spring 2005.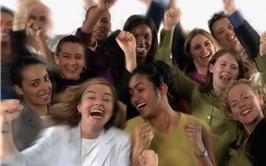 SPC's small groups (dubbed "L.I.F.E. Groups") are a key to the congregation's infrastructure. Today, the blossoming congregation boasts multiple L.I.F.E. Groups meeting nearly every day of the week serving, men, women and youth of the congregation.
"One small group adopted Birthmothers as an outreach project for our church-wide 40 Days of Community, and has since become our Birthmothers Church Team," said Gregory.
As a church leader, Gregory especially appreciates how Birthmothers provides a ready-made program, complete with training, staff consultation and services, so that a partner church needn't invent the wheel to conduct ministry with women who face an unplanned pregnancy.  "It didn't take even a minute of our church's administrative energy in order for our members to get Birthmothers up and running here," just willing congregation members, he said.
And speaking as a shepherd about his flock, Gregory is particularly grateful for how Birthmothers has impacted his members.  "In the efforts to enlist and train SPC members in a Birthmothers outreach, several women who had experienced abortion found they were not alone and were able to find some healing for this previous secret in their lives," he said.  "On behalf of my congregation, I want to voice a special thank you to Birthmothers."