For You From The Word
So Joseph also went up from the town of Nazareth in Galilee to Judea, to Bethlehem the town of David, because he belonged to the house and line of David.  He went there to register with Mary. (Luke 2:4-5)
For You To Think About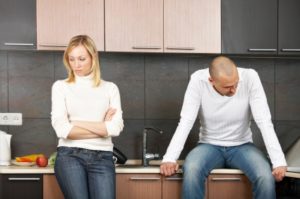 Joseph had to get to Bethlehem – as soon as possible.  The emperor demanded that everyone be counted in the census. Joseph couldn't put the trip off, even though circumstances were less than perfect: he was supposed to get married.  His fiancée was expecting.
Nevertheless, Joseph selflessly fulfilled his obligations and took care of Mary, too. Joseph's planning and provision for his family were acts of love.
Likewise, women and men who face an unplanned pregnancy can't put their lives on hold. They must move forward and make plans in order to provide for their babies' lives.  Their planning and provision demonstrate overwhelming selflessness.
Acts of planning – choosing life, making an adoption plan, or figuring out how to parent – are acts of love.
For You To Pray
Merciful Father,
Help pregnant women and birth dads make wise and loving plans for their babies.
In Jesus' name, Amen.
---
More About Planning During an Unplanned Pregnancy
Unplanned Pregnancy Options: There Are More Than Just Three
Unplanned Pregnancy Rates Remain High: The Need for a Plan Remains
TV Series Highlights Having a Plan During an Unplanned Pregnancy