For You From The Word
Faith by itself, if it is not accompanied by action, is dead. (James 2:17, NIV)
For You To Think About
What if your church could provide practical help that would remove the top three reasons women choose abortion? In doing so, you can take a powerful stand for life.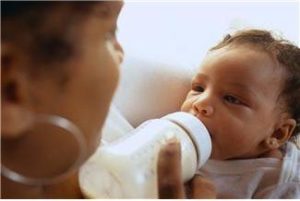 Overwhelmingly, women cite lack of education, financial instability, and the lack of support from a partner, family member or a friend as the biggest reasons they don't carry an unplanned pregnancy to term. Your church can say "Yes!" to life not necessarily by political action, but by meeting these concrete needs:
Offering pregnancy support. Many expectant parents have no family nearby or are estranged from their family members. No matter what the circumstances, pregnancy is a challenging time. God's people can love them by providing simple kinds of help, such as child care, rides to medical appointments, or a listening ear.
Providing parenting training. Families everywhere are torn apart and are in crisis. The vast majority of American parents (91%) say that being a success as a parent does not include instilling faith in God in their children. God's plan for families offers something much better than that. By equipping parents in your community you can help reverse that trend.
Serving single parents. James 2:17 says, "Faith by itself, if it is not accompanied by action, is dead." Churches can stand with single parents who have chosen life by providing practical, concrete help like babysitting, groceries, and car repairs.
Cultivating a ministry to orphans. Every day 5,760 more children become orphans. More and more churches are rising up to care for the world's 143 million orphans through adoption, foster care, or global orphan initiatives.
When it comes to pro-life ministry, churches may hesitate to take action in the face of a political backlash. But there are so many steps God's people can take to meet needs and stand for life … steps that have an immediate effect on saving and enhancing lives.
For You To Pray
Heavenly Father,
Move in churches to put their faith into action and provide practical help for those who face an unplanned pregnancy. Speak to hearts of Your people. Raise up those who will serve in this way.
In Jesus' name, Amen.
---
Read more about Churches Ministering to Women and Families
34,000 Denominations United in Showing God's Love
Does Your Church Have a Ministry to Orphans and Widows?
What Is the "Adoption Triangle" – and How Are Churches Helping?