For You From The Word
Is he not your Father, your Creator, who made you and formed you? (Deuteronomy 32:6)
For You To Think About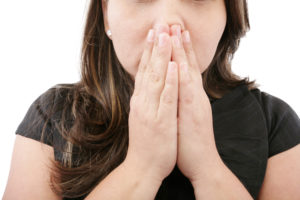 I want to pray for our nation to choose life, but I don't know how!"
If this is you, use these different ways to lift up our nation and the cause of life.
Worship God as the Author of life. (Acts 3:15)
Confess our nation's casual and callous view of life. (1 John 1:9)
Thank God for your life and the lives of those you know. (Deuteronomy 32:6)
Praise God for His mighty act of Creation. (Genesis 1:1)
Petition God to make abortion rare and to move pregnant women's hearts to choose life. (Isaiah 42:16)
Wait to hear God's leading for your next step in the battle for life. (Psalm 37:7)
Proclaim the truth of scripture against godless forces in our nation. (John 17:17)
For You To Pray
Merciful God,
We worship you as the One who created life. Thank you for my life. Forgive our nation for treating life so indifferently. Move in the American people to place a high value on human life and eradicate abortion. Show me how I can make a difference. I know You can do all things and no purpose of Yours can be thwarted (Job 42:2).
In Jesus' name, Amen.
---
More Ways to Pray for Our Nation to Choose Life
Strength in Numbers: Pray With Others for Life
Prayer Leads to Life-Changing Decision for Abortion Worker