For You From The Word
God bought you with a high price. So you must honor God with your body. (1 Corinthians 6:20, NLT)
For You To Think About
Heavenly Father,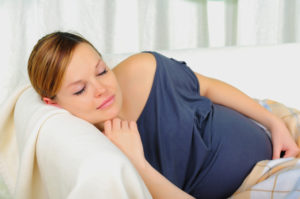 I pray his day for [name of woman] who faces an unplanned pregnancy.
Give her the desire to take care of her physical body. Motivate her to eat well, get rest, exercise, and keep stress at bay.
Guide her to the proper health care providers who can monitor her progress. Where there may be a physical question, issue, or problem with her pregnancy, show her and her medical team how to treat and manage it in healthy ways.
Allow her to experience a healthy pregnancy, a safe delivery, and physical well-being before, during, and after birth..
In Jesus name I pray.
For You To Pray
Loving Father,
Thank you for the privilege of prayer. Show [name of woman] how to care for her physical body. Remind her of the tremendous price paid for her by Jesus. Inspire her to respond by taking care of her body and the life of her child.
In Jesus' name, Amen.
---
More Prayers for Women Who Face an Unplanned Pregnancy
A Prayer Against Fear in a Pregnant Woman
Your Prayer to Pray for a Pregnant Woman's Identity