For You From The Word
Let the wise listen and add to their learning.
(Proverbs 1:5)
For You To Think About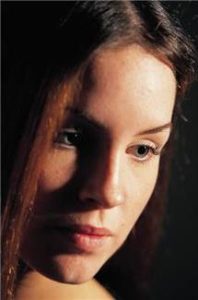 Amanda struggled to choose a major in college. She finally settled on sociology. Then she discovered she was pregnant. "The minute I knew I was pregnant, I felt my whole world caving in," she says.
After long hours of soul-searching, she and her boyfriend agreed that they could not give the baby the life they wanted to give her. They decided to place the child for adoption, and chose American Adoptions to help find an adoptive family.
Along the way, Amanda applied for and received American Adoption's Birth Mother Scholarship to help her finish her education.
The scholarship helped her financially, inspirationally, and emotionally. "I can always lookback and remember that someone else saw what I could do, and believed that I could exceed in my life," said Amanda. "This scholarship reminded me of the promise I made to my baby the day she was born. Good things can come out of bad situations."
For You To Pray
Heavenly Father,
Thank you for the gift of education. Help women who face an unplanned pregnancy get the financial, inspirational, and emotional help they need to pursue a college degree.
In Jesus' name, Amen.
---
More on Serving Pregnant College Students
How to Save Lives on College Campuses
58% College Age Students Don't Know Where to Get Pregnancy Support