For You From The Word
Thanks be to God for his indescribable gift! (2 Corinthians 9:15)
For You To Think About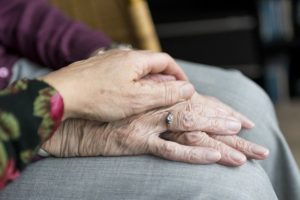 We are all here because a woman was willing to bring another person into the world.
Economists project that Americans spend $14.1 billion on theMother's Day holiday.
This year, consider saying "Thank You" to your mother, birth mother, adoptive mother, or other woman not only with a gift of flowers or a special meal in a restaurant.
Tell her you're glad she chose life.
For You To Pray
Loving Father,
Give me the opportunity to thank my mother – and other mothers I know – for choosing life. Show me what to say. Help me cultivate the culture of life by expressing appreciation to women who nurture children in the womb.
In Jesus' name, Amen.