For You From The Word
Whatever you do for one of the least of these, you do for me.  (Matthew 25:40)
For You To Think About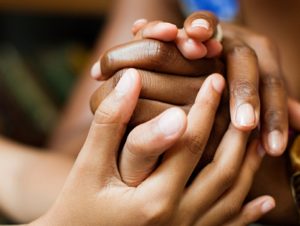 Mary and Joseph were not influential community members. In fact, they had little, if any, status.
They were among the crowds of poor flocking to Bethlehem for the census, as ordered by their government.
How frightening! They were all alone, and Mary went into labor.  The couple had no resources … no strings to pull … no favors to call in … no family … no friends … no place to stay … nowhere to turn.
Jesus said, "Whatever you do for one of the least of these, you do for me" (Matthew 25:40). You can show your love for the Christ Child by helping a pregnant woman who is afraid and alone.  Whatever you do for her – from connecting her to resources, to offering life-affirming, adoption-informing information, or by simply providing a listening ear – it will be as if you do it for Jesus Himself.
For You To Pray
Compassionate Father,
Let me love You by loving a pregnant woman or birth dad who is alone.
In Jesus' name, Amen.
---
More About Serving the Least of These
Elizabeth: How She Affirmed Mary
Serving: Your Family May Be Just What She Needs