For You From The Word
Be strong and courageous. Do not be afraid or terrified … the Lord your God goes with you; he will never leave you nor forsake you.(Deuteronomy 31:6)
For You To Think About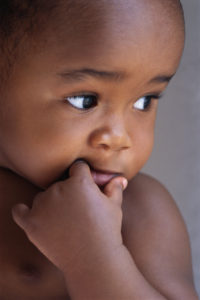 International adoptions aren't the norm. Fewer than 50,000 children find families through inter-country adoption each year.
Americans want to adopt. An estimated 10 million American couples would attempt to adopt a child domestically if they felt they had a realistic opportunity to do so.
American adoption numbers remain constant. Since 1987, the number of adoptions annually in the U.S. has remained relatively constant, ranging from 118,000 to 127,000.
Aborted children can't be adopted. Every year, 1,362,545 American babies are lost to abortion … children who could have been born and placed in loving, adoptive homes.
Pregnant women need support to make a courageous choice.
For You To Pray
Merciful Father,
Help pregnant women choose life and allow them to consider the adoption option when appropriate.
In Jesus name, Amen.