For You From The Word
Be openhanded toward your brothers
and toward the poor and needy in your land. (Deuteronomy 15:11)
For You To Think About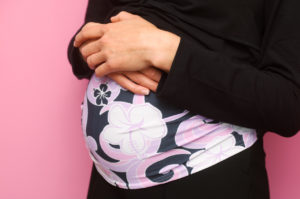 A new study released reveals that the number of unplanned pregnancy rates in the U.S. has remained constant – not declined – despite increased education and accessibility to contraception.
Further, unplanned pregnancies in poor women rose an astronomical 50% between 1994 and 2006.
"Since 2001, the United States has not made progress in reducing unintended pregnancy," concluded study authors Lawrence B. Finer and Mia R. Zolna of the Guttmacher Institute.
Statistics don't lie. Now, more than ever, these large numbers of women and men who face an unplanned pregnancy need support as they make life and death choices.
For You To Pray
Lord God,
Open our eyes. Let Your people see that large numbers of women and men continue to face an unplanned pregnancy and need our loving support. Move us to respond with our time, talent, and treasure.
In Jesus' name, Amen.
---
More about Unplanned Pregnancy