For You From The Word
Joseph did what the angel of the Lord had commanded him and took Mary home as his wife. (Matthew 1:24)
For You To Think About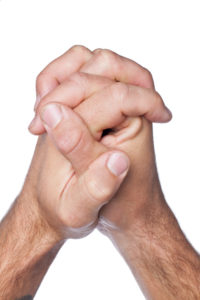 Women who face an unplanned pregnancy are not the only ones who are isolated and ridiculed.
Joseph was engaged to Mary. She became pregnant. Yet Joseph still took Mary as his wife and raised Jesus as his birth son. What might that have cost him?
Judgment. A pregnancy and a baby are both difficult to hide.
Public rejection. In the small, tight Jewish community, Joseph could have easily swallowed his humiliation and spread the word of Mary's "infidelity." By aligning himself with Mary and standing by her, Joseph risked his reputation.
Potential loss. In Bible times, women who became pregnant outside of wedlock were stoned.
To his peers, Joseph would be the object of scorn and whispers. But to the world, Joseph became a humble hero … and a role model for men throughout the generations.
Personal cost to Joseph? Yes. But we cannot imagine the benefits of his obedience to generations.
For You To Pray
Lord of life,
Thank You for Joseph's faithfulness. Work in the hearts of expectant fathers. Move them to support their partners during an unplanned pregnancy and become trustworthy fathers.
In Jesus' name, Amen.
---
More Insight for Men
Christmas Choices, Part 3: Joseph's Choice
Joseph's First Response and a Second Response: They Were Different