For You From The Word
We speak a message of wisdom among the mature, but not the wisdom of this age or of the rulers of this age. (1 Corinthians 2:6)
For You To Think About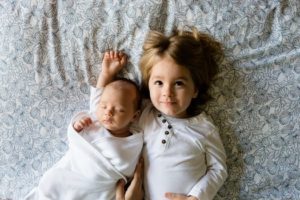 It is one thing when the culture doesn't "get" adoption, says Dr. Russell D. Moore, Dean of the School of Theology at The Southern Baptist Theological Seminary.
Daily we're saturated with a message of survival, including the survival of our genetic material, which drives families to have biological families.
"But when those who follow Christ think the same way, we betray that we miss something crucial about our own salvation," says Dr. Moore.  "We believe Jesus in heavenly things — our adoption in Christ. So we follow him in earthly things — the adoption of children."
Embracing adoption, whether we adopt or whether we help others adopt, is a practical living out of our faith. Even though our culture doesn't "get" or "understand" adoption, the Christian church can see adoption as part of the Great Commission mandate.
Dr. Moore and his wife have two adopted sons.
For You To Pray
Father of the fatherless,
Touch our hearts. Help us to respond to our adoption into Your Kingdom with a passion to see helpless children adopted by earthly families. Amen.