For You From The Word
He will turn the hearts of fathers to their children and the hearts of children to their fathers. (Malachi 4:6, ESV)
For You To Think About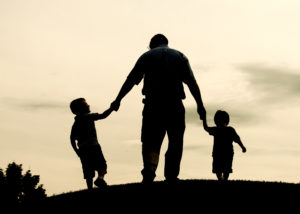 When a father is involved in a child's life, the child is …
4 times as less likely to be poor
Two-thirds more likely to finish high school
One-tenth as likely to abuse chemical substances
One-quarter as likely to face a teen pregnancy
One-twentieth as likely to be incarcerated
Half as likely to commit suicide
It's a fact: when a father is involved in a child's life, the child is significantly at less risk for negative outcomes and more likely to experience a more positive and productive life.
For You To Pray
Loving Father,
Thank you for fathers and fatherhood. Help fathers know how important they are to their children. Move in them to be involved in their children's lives.
In Jesus' name, Amen.
---
More About Fathers and Fatherhood
At Father's Day, One Birth Dad's Story
Father's Day: A Grateful Nation Honors Dads