For You From The Word
Encourage one another and build each other up. 
(1 Thessalonians 5:11)
For You To Think About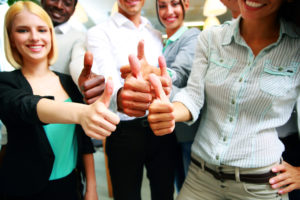 A woman who faces an unplanned pregnancy is preparing for what has been called "the hardest job in the world" – motherhood. You can encourage her when you:
1. Telephone her just to see how she is doing.
2. Mail her an encouraging note.
3. Compliment her on how she's managing her pregnancy.
4. Write her a short email.
5. Offer to drive her to a medical appointment – or simply go along to keep her company.
6. Prepare a meal for her.
7. Send her a cute or funny e-card.
8. Tell her you're thinking about her.
9. Ask her if she has specific prayer requests – and tell her you're praying for her.
10. Affirm her decision to choose life.
For You To Pray
Loving Father,
Show me how to encourage a pregnant woman I know. Let me speak Your love and support into her life today.
In Jesus' name, Amen.
---
More About Encouragement
How to Find Resources That Encourage Women and Men to Choose Life
Encourage Means To Fill With Courage