For You From The Word
There is a friend who sticks closer than a brother.
(Proverbs 18:24)
For You To Think About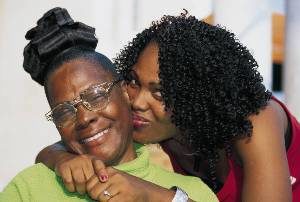 A Birthmothers Friend is a caring, trained volunteer who is matched one-on-one with you, your partner or family member during an unplanned pregnancy. A Friend listens and provides confidential, nonjudgmental practical assistance, emotional support and spiritual encouragement as long as you need or choose.
Friends come from all walks of life. They undergo special training in order to work with you.
Many Birthmothers Friends have faced an unplanned pregnancy themselves or are single parents, birth moms, birth dads, adoptive parents, adoptees, or have struggled with infertility. Some have experienced abortion.
They know that this is a time when you need more than just a "fair weather" friend — you need someone who'll stick with you.
They also know you don't need someone to tell you what to do. What you need most is a listening ear.
Birthmothers Friends get involved in this ministry because they are called to do so.
They are often surprised at the inner healing and growth they personally experience from their service. "What most Friend volunteers come to realize," said one long-time Friend, "Is that they receive so much more from being a Friend than what they say they give."
For You To Pray
Loving Father,
Raise up caring volunteers to serve as Birthmothers Friends with those who face an unplanned pregnancy.
In Jesus' name, Amen
---
More About Acceptance and Friends