For You From The Word
A trustworthy man keeps a secret.
(Proverbs 11:13)
For You To Think About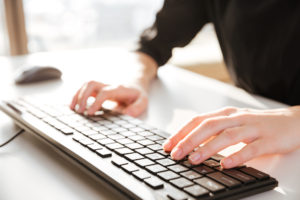 If you (or someone you know) face an unplanned pregnancy and you're worried about privacy, you can get confidential support – online.
Discussion boards let others who have been in your shoes to share experiences and advice anonymously. You can select from dozens of discussion threads, start your own, ask questions, and comment.
Facebook pages show you that others have been through what you're going through. You can privately message those who post.
One-on-one email and instant message support allows you to have a Friend walk with you confidentially online.
Technology can be a tool to use to get support during an unplanned pregnancy and make the best choices possible.
For You To Pray
Heavenly Father,
Thank you for the miracle of technology. Use it to help those who face an unplanned pregnancy get confidential support.
In Jesus' name, Amen.
---
How Technology Helps Us Serve Women
Phone Prayers Help Birth Mom Yield to God